Endless Memory Support
Community members who require specialized support due to Alzheimer's disease or other types of dementia can benefit from the support of Oxford Crossing's memory care neighborhood directed by a certified dementia practitioner.
Our bustling events and activities calendar is available to help keep residents motivated, active, and socializing. Our facility and suites are specially designed to provide around-the-clock comfort for residents with memory loss.
Our engaging and fulfilling activity programs are personalized to residents' abilities, interests, and strengths. We strive to ensure that everyone in our community benefits from a pleasant and individualized day-to-day routine so they can enjoy a high quality of life.
Safety is a top priority for us. We offer a high ratio of caregivers to residents so we can provide more opportunities for meaningful 1-on-1 interactions and peace of mind for family members and loved ones.
If you think our memory care community sounds like the right fit, contact us today for more information.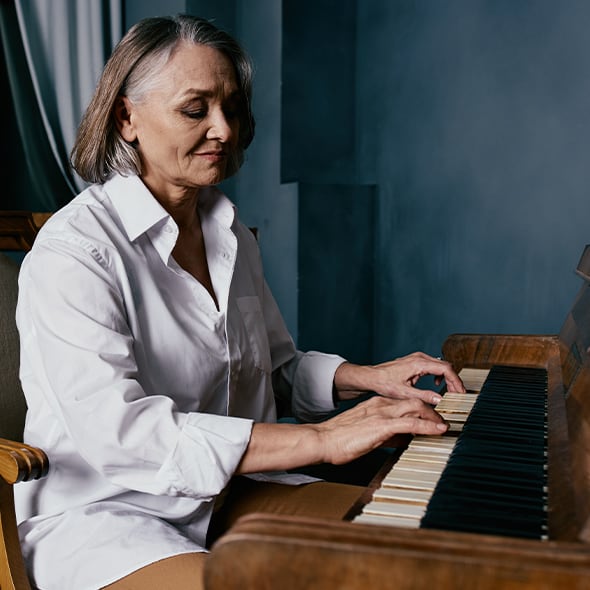 Memory Care Services & Amenities
Your loved one will receive personalized memory care tailored to their specific needs. Our goal is to ensure they always feel safe, secure, and fulfilled with access to a variety of exclusive services and private amenities.
The services and amenities available for our memory care residents include the following:
Our friendly and informative welcome committee
Spacious accommodations
Daily housekeeping
Laundry services
On-site parking
3 meals a day
Beauty Salon
Movie Theatre
Library
Beautifully landscaped courtyard
Inviting common areas
Social, cultural, and recreational activities
Complimentary Wi-Fi and cable
Religious and spiritual services
Access to our secured courtyard
Gardening
Art
Aromatherapy
Sensory activities
Reminiscence therapy
For additional care and security, we offer:
Structured daily activities
24-hour skilled nursing services
Intergenerational programs connecting residents with local kids for enriching activities
Family support
In-room safety and emergency response systems
Rehabilitation services
Respite care
Transportation to doctor's appointments
If you have any questions about the services and amenities available in memory care, please contact our incredible team at Oxford Crossings.

Explore Memory Care and Dining Information
Discover the exceptional offerings of our Memory Care and Dining programs designed to enhance the well-being of our residents. From engaging activities that stimulate the mind and spirit to a culinary experience that delights the senses, our commitment to quality and care is evident in every detail. To learn more, access our detailed information guide.
Vibrant Memory Care Activities and Innovative Enrichment Programs
Daily activities include a combination of individual and group programming based on the strengths, needs, and interests of the individuals residing within the program. Our Life Enrichment and Nursing staff plan and direct therapeutic programming throughout each day based on ongoing comprehensive assessment. Programs incorporate the mind, body, and spirit while also encouraging individuals to continue to pursue lifelong skills and leisure pursuits.
Oxford Crossings uses cutting-edge technology and industry-backed technology to enhance the resident's experience. Rendever, Eldergrow, Alive Inside, IN2L, LifeLoop, and Samba are a few of the Oxford Crossings Signature Life Enrichment programs.
Secured Memory Care Neighborhood – Monthly Pricing & Floorplans
Additional Fees:
One Time New Resident Fee
*Prices are subject to change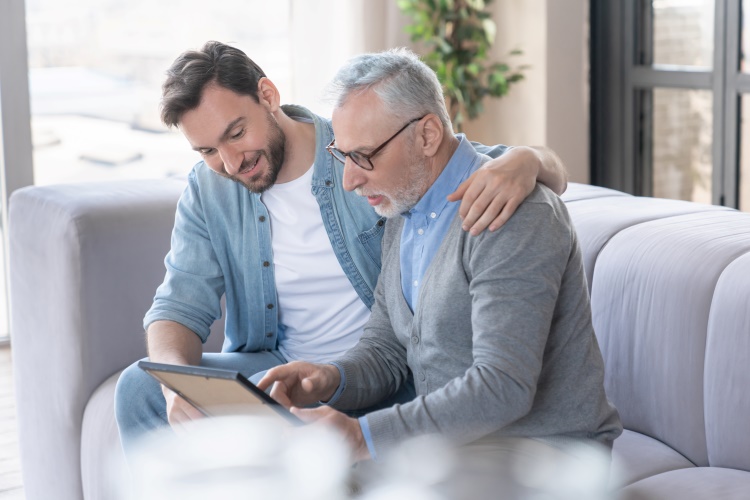 Our Memory Care monthly fee includes:
Three delicious and healthy chef-prepared meals daily
Weekly housekeeping, laundry, and linen services
Engaging, planned, and spontaneous events, programs, and outings specifically for Memory Care residents
Resident call system
Caring and trained associates are available 24 hours per day and daily concierge services
Access to all Oxford Crossings amenities
All utilities excluding internet and phone service
Scheduled transportation and outings (extra fees may apply)
Frequently Asked Questions
What is memory care, and how does it differ from traditional assisted living or nursing homes?
Memory Care programs are secured environments designed to support maintaining a safe, homelike environment for persons living with Alzheimer's or related dementias. The programming is person-centered to maximize independence and support a routine in keeping with a lifestyle, leisure pursuits, and preferences.
Is Logan Square Enhanced Senior Living licensed and accredited for memory care services?
Yes – Oxford Crossings Senior Living is Licensed under the PA PCH regulation to operate a Secured Memory Care Unit.
How does the community handle residents with Alzheimer's disease or other forms of dementia?
All residents are treated as individuals and their plans of care are developed specifically to meet their needs and goals. The team creates an environment of support by using validation techniques to reduce stress and to meet each person in their reality.
What types of activities and programs are offered to engage residents with memory issues?
Programming includes a "flow of the day" that supports a daily "rhythm" that fosters stability for the residents. Recreational programming includes life skills, reminiscence/cognitive stimulation, exercise, creative arts, music, wellness programs, and much more…
How does the community ensure the safety and security of residents with memory impairments?
The unit is secured with a keypad that requires a code for entry and exit. Special considerations/accommodations are to ensure that potentially hazardous items are not accessible to the residents.
What is the process for assessing a resident's needs and creating a personalized care plan?
Residents are assessed at admission, every six months and/or with any significant changes in their life.
How often are family members updated on their loved one's well-being and care?
Care plan meetings are held on admission, every six months or with a significant change in status. However, there are always open lines of communication between the staff and families, and we know that family caregivers are a vital part of our care team.
What steps are taken to create a familiar and comforting environment for residents with memory issues?
Considerations are made to enhance wayfinding, create purposeful spaces, and enhance sensory experiences, artwork, and color are used to create a calm and comfortable environment.
Delightful Services & Amenities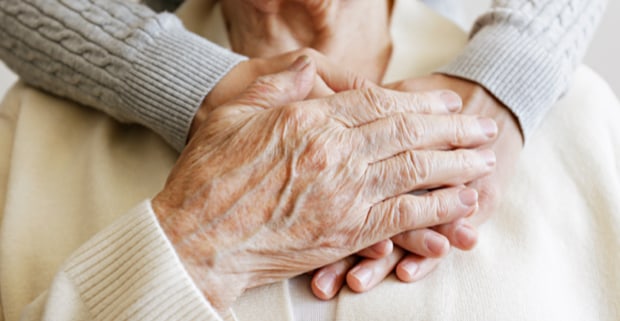 Opportunities for a vibrant lifestyle are everywhere at Oxford Crossings. Residents can enjoy delectable dining with 3 daily meals included, spacious and inviting lounges, and plenty of activities to engage both the body and mind.
Services & Amenities
Expert Medical Care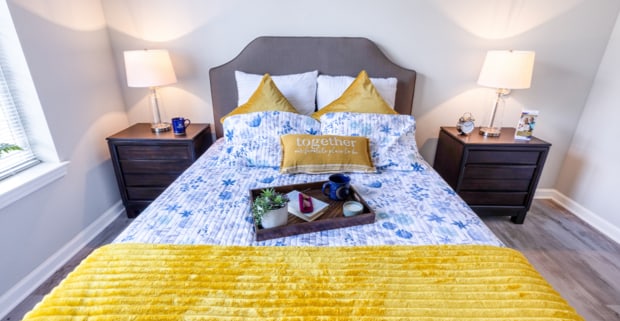 Our support for seniors includes medication management and regular monitoring of health, safety, and specific needs for each resident. We provide 24/7 on-site care with a call alert system and nursing staff standing by.
Respite Care
Life Enrichment Programming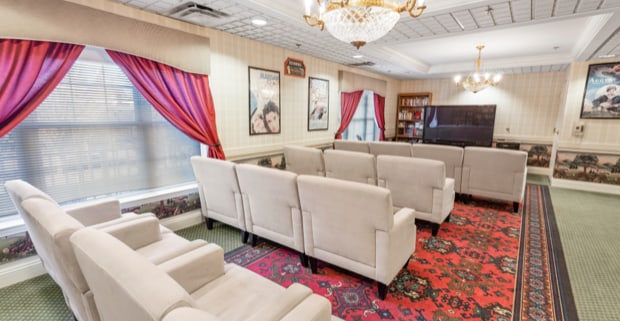 Promoting connection is a goal of life enrichment programming. Our residents can participate in a range of exercise programs, art classes, outings, and more.
Life Enrichment Our Location
Find us conveniently located near North Pine Street, only 10 miles west of Philadelphia.

Our Address
310 E Winchester Ave

Langhorne

,

PA

19047